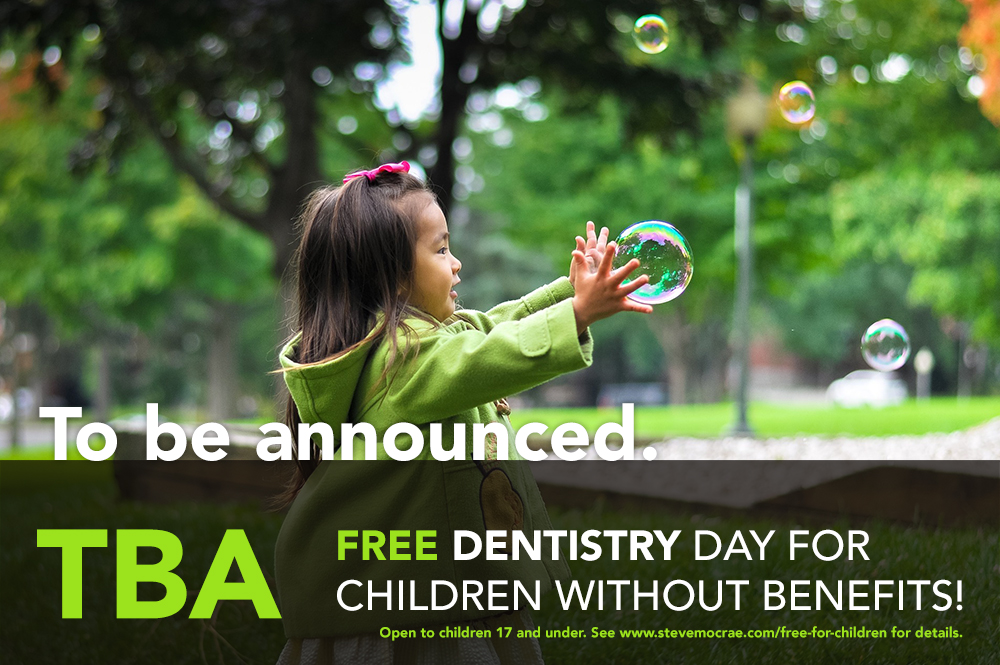 Thank you to everyone who attended our events this year. Stay tuned in the coming months for any further events that my be announced!
We are pleased to offer our community a day just for children. We will be offering free dental treatment for children who do not have benefits. Treatment that will be available includes cleaning, fillings, or extraction. Due to popular demand for spots during these days, we are limited to two fillings or one extraction per child. There will also be an introduction to the Healthy Smiles Program. These services will be available for children 17 years and younger who are without existing benefits.
Applications are now open. The event is first come, first serve based on who fills out the application form below. If you do not get a spot, don't worry. We will be holding more free dental days in the future. Follow us on Facebook, Twitter, or Google+ for more information.
Once the event opens and your application has been received, we will contact you to book your appointment if there are still available spots. Please feel free to share this event with anyone in our community; friends, family, and colleagues who may be interested and can benefit from our free services.
No event is scheduled at this time. Please check back soon.